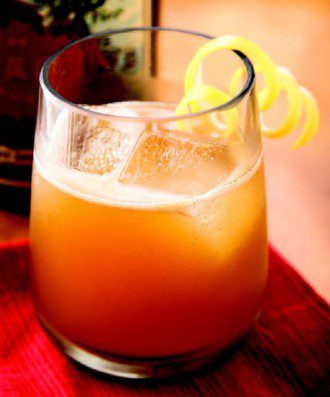 Polite Provisions was featured as Imbibe's Bar of the Year in the Jan/Feb 2014 "Imbibe 75" issue. In this recipe, bourbon, crème de cacao and vanilla prove friendly companions, indeed.
2 oz. bourbon
3/4 oz. fresh lemon juice
1/2 oz. crème de cacao (light or dark)
1/2 vanilla simple syrup
Combine all ingredients and shake with ice. Strain into an ice-filled glass and garnish.
Vanilla Syrup: Combine 1 cup of granulated sugar with 1/2 cup of water over medium-high heat and stir until sugar dissolves. Remove from heat, add 1 split vanilla bean and cool to room temperature. Strain into a glass jar and refrigerate for up to 2 weeks.
Erick Castro, Polite Provisions, San Diego